2 October 2019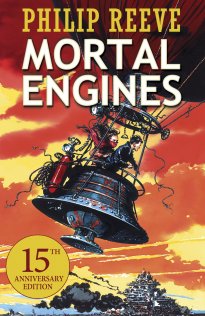 This post is essentially just a list of books I would use in Year 6 if I were teaching in that year group. It is completely about personal choice, these are books I love (I think teacher passion for a book makes a difference). They do not follow the whims of the new and the current (though there are some newish books in the list). They are not chosen to fit a topic or part of the curriculum. I've picked them because I think they are brilliant books that are perfect for year 6.
1) The Graveyard book by Neil Gaiman (Brilliantly illustrated by Chris Riddell and Dave McKean)
"After the grisly murder of his entire family, a toddler wanders into a graveyard where the ghosts and other supernatural residents agree to raise him as one of their own.

Nobody Owens, known to his friends as Bod, is a normal boy. He would be completely normal if he didn't live in a sprawling graveyard, being raised and educated by ghosts, with a solitary guardian who belongs to neither the world of the living nor of the dead. There are dangers and adventures in the graveyard for a boy. But if Bod leaves the graveyard, then he will come under attack from the man Jack—who has already killed Bod's family…"
In my opinion this is Neil Gaiman's masterpiece. After a breathless start with possibly the best opening line of any book, the book becomes a tale of growing up and understanding what it means to be human. (It's deeply inspired by the Jungle book and that sings through) Wonderful characters, rich language, moments of true beauty and real fear coupled with a rich vein of compassion and love. It would be the first book on my pile if I were teaching in year 6.
2) The Wolf Wilder by Katherine Rundell (Illutration by Gelrev Ongbico)
Feodora and her mother live in the snowbound woods of Russia, in a house full of food and fireplaces. Ten minutes away, in a ruined chapel, lives a pack of wolves. Feodora's mother is a wolf wilder, and Feo is a wolf wilder in training. A wolf wilder is the opposite of an animal tamer: it is a person who teaches tamed animals to fend for themselves, and to fight and to run, and to be wary of humans.

When the murderous hostility of the Russian Army threatens her very existence, Feo is left with no option but to go on the run. What follows is a story of revolution and adventure, about standing up for the things you love and fighting back. And, of course, wolves. (Goodreads description)
An astounding book. Wonderful langauge, brilliant characters and a tale that weaves a fine line between fairy-tale and the hardships of pre-revolution Russia. I blogged about it here.
Book blog No1 The Wolf Wilder by Katherine Rundell
Katherine Rundell Book bonus
Having just read Katherine's brilliant new 1920's New York prohibition heist novel I'd definitely be considering reading it to my Year 6's. Tense atmospheric and just wonderful.
3) Mortal Engines by Philip Reeve
"It was a dark, blustery afternoon in spring, and the city of London was chasing a small mining town across the dried-out bed of the old North Sea."

The great traction city London has been skulking in the hills to avoid the bigger, faster, hungrier cities loose in the Great Hunting Ground. But now, the sinister plans of Lord Mayor Mangus Crome can finally unfold.

Thaddeus Valentine, London's Head Historian and adored famous archaeologist, and his lovely daughter, Katherine, are down in The Gut when the young assassin with the black scarf strikes toward his heart, saved by the quick intervention of Tom, a lowly third-class apprentice. Racing after the fleeing girl, Tom suddenly glimpses her hideous face: scarred from forehead to jaw, nose a smashed stump, a single eye glaring back at him. "Look at what your Valentine did to me!" she screams. "Ask him! Ask him what he did to Hester Shaw!" And with that she jumps down the waste chute to her death. Minutes later Tom finds himself tumbling down the same chute and stranded in the Out-Country, a sea of mud scored by the huge caterpillar tracks of cities like the one now steaming off over the horizon."
If you have to read one post-apocalyptic adventure novel then make it this one. Breathless adventure, burgeoning romance, a relentless chase, treachery, betrayal and a beautifully realised world full of Great British quirk. Mortal Engines is a joyous read aloud that leaves you with pefect cliff-hanger moments that will leave your class desperate for more. At it's core however are two wonderful characters in Tom and Hester that you will love and hate in equal measure. I love it.
4) Wild Boy by Rob Lloyd Jones
Murder mystery meets carnival flair in a rollicking Victorian adventure centered on a boy with a unique appearance — and unique gifts.

In the seedy underworld of Victorian London, a boy is born and abandoned. Snatched up by an unscrupulous and abusive showman, Wild Boy, covered in hair from head to toe, becomes a sideshow freak. Isolated from other children and wickedly abused by the cruel master who bought him, Wild Boy becomes an avid observer, developing Sherlock Holmes–like deductive skills. Although he is tormented and insulted, kicked and spat at, his quick mind takes in everything he sees. When a murder occurs at the fair, Wild Boy is hastily accused. Can he use his powers of deduction to save himself? And will the talented and spunky young acrobat Clarissa be with him — or against him? Readers will be swept along by the cinematic pace, immersed in the vivid historical setting, and gripped by suspense as they wait to find out if a better fate could possibly await someone so very different.
Just a rip-roaring, rollicking adventure. A superhero book without superhero's. A brilliant buddy team. Fantastic evocative language and setting. Great core characters and sublime plotting make this an absolute joy. A perfect read aloud, with lots of depth for digging deeper. (It'd fit your Victorian topic too :-))
5) Front Desk by Kelly Yang
Mia Tang has a lot of secrets.

Number 1: She lives in a motel, not a big house. Every day, while her immigrant parents clean the rooms, ten-year-old Mia manages the front desk of the Calivista Motel and tends to its guests.

Number 2: Her parents hide immigrants. And if the mean motel owner, Mr. Yao, finds out they've been letting them stay in the empty rooms for free, the Tangs will be doomed.

Number 3: She wants to be a writer. But how can she when her mom thinks she should stick to math because English is not her first language?

It will take all of Mia's courage, kindness, and hard work to get through this year. Will she be able to hold on to her job, help the immigrants and guests, escape Mr. Yao, and go for her dreams?
A powerful tale that tackles injustices, racism and bullying. The story is centered around Mia, a young girl working with her parents' at a motel near Disneyland who discovers that her writing has the power to fight injustice for herself and those around her that she cares about. It is perfect in generating those powerful discussions and opening children's eyes to the experiences of other. Powerful stuff. Just a great and sadly much ignored book. I hope its paperback release will bring it to a wider audience.
6 A Christmas Carol by Charles Dickens illustrated by P.J. Lynch
The celebrated P.J. Lynch captures the spirit of Dickens's beloved tale in a richly illustrated unabridged edition.

The story of Ebenezer Scrooge opens on a Christmas Eve as cold as Scrooge's own heart. That night, he receives three ghostly visitors: the terrifying spirits of Christmas Past, Present, and Yet to Come. Each takes him on a heart-stopping journey, yielding glimpses of Tiny Tim and Bob Cratchit, the horrifying spectres of Want and Ignorance, even Scrooge's painfully hopeful younger self. Will Scrooge's heart be opened? Can he reverse the miserable future he is forced to see?

Now in an unabridged edition gloriously illustrated by the award-winning P.J. Lynch, this story's message of love and goodwill, mercy and self-redemption resonates as keenly as ever.
If there is a better Christmas story to read with your class I've yet to find it. A story full of redemption and hope. The P J Lynch illustrations in this version bring the story vividly to life and support really digging into the story and the language.
Bonus Christmas Story...
The Last of Spirits by Chris Priestly
Another story of redemption that runs alongside A Christmas Carol and gives an even bleaker vision of Victorian Britian. Great stuff.
7) Tales of Terror by Chris Priestly illustrated by David Roberts
Uncle Montague lives alone in a big house and his regular visits from his nephew give him the opportunity to retell some of the most frightening stories he knows.

But as the stories unfold, another even more spine-tingling narrative emerges, one that is perhaps the most frightening of all.

Uncle Montague's tales of terror, it transpires, are not so much works of imagination as dreadful, lurking memories. Memories of an earlier time in which Uncle Montague lived a very different life to his present solitary existence.
I had to put all three here. These are fantastically written short stories constructed around a wonderful central narrative. Each short story would make a great stand-alone read but the whole books deliver delightful creepy twists. Rich language and delightful plotting make the perfect for year 6. (Black Ship is definitely my favorite but maybe because I live and work near the sea.)
8) Phoenix by S.F.Said illustrated by Dave McKean
THE SUPERNOVA IS COMING . . . ONE BOY ALONE CAN SAVE THE GALAXY!

Lucky thinks he's an ordinary Human boy. But one night, he dreams that the stars are singing – and wakes to find an uncontrollable power rising inside him.

Now he's on the run, racing through space, searching for answers. In a galaxy at war, where Humans and Aliens are deadly enemies, the only people who can help him are an Alien starship crew – and an Alien warrior girl, with neon needles in her hair.

Together, they must find a way to save the galaxy. For Lucky is not the only one in danger. His destiny and the fate of the universe are connected in the most explosive way . . .
Science-Fiction is a massively underrated genre in primary fiction, thats a real shame as for me it's always been a go-to genre. (I love John Wyndham). Phoenix is full on brilliantly pure sci-fi. Wonderfully told and crafted with unexpected twists that completely change how you view the story and the characters. It also uses that wonderful deveice that the best sci-fi does and acts as a lens on our world and our actions. Great stuff.
9) The Boy In The Tower by Polly Ho-Yen
When they first arrived, they came quietly and stealthily as if they tip-toed into the world when we were all looking the other way.

Ade loves living at the top of a tower block. From his window, he feels like he can see the whole world stretching out beneath him.His mum doesn't really like looking outside – but it's going outside that she hates.
She's happier sleeping all day inside their tower, where it's safe.
But one day, other tower blocks on the estate start falling down around them and strange, menacing plants begin to appear.

Now their tower isn't safe anymore. Ade and his mum are trapped and there's no way out . . .
Carrying on my mild Sci-fi theme. Boy in the tower is a wonderfully real dystopian sci-fi, echoes of John Wyndham abound but it is totally its own story. Ade is a fantastic narrator/protagonist and you completely root for him. The story touches on family and depression. Just a fantastic book @templarwilson has done some fantastic planning for this book.
10) Tom's Midnight Garden by Philippa Pearce (Graphic novel version by Edith recommended as well)
Lying awake at night, Tom hears the old grandfather clock downstairs strike . . . eleven . . . twelve . . . thirteen . . . Thirteen! When Tom gets up to investigate, he discovers a magical garden. A garden that everyone told him doesn't exist. A garden that only he can enter . . .

A Carnegie-Medal-winning modern classic that's magically timeless.
Possibly one of the finest children's books ever written in my opinion. Complex and beautiful. What more can I say. Wonderful.It truly is a classic
If you like Tom's Midnight Garden why not give…
Moondial by Helen Cresswell or Charlotte Sometimes by Penelope Farmer a spin.
These are the books I would use in year 6 at the moment but I have no doubt in a years time the list would very different (or maybe not)
Here are the picturebooks I would use in year 6 as well…
Why Picturebooks? -10 picturebooks forYear 6 #picturebookpage
Year 5 list coming soon
Posted by s.smith